The Study Timetable
Your daughter's full academic timetable will be made available to you at the start of each term on our parent portal, My School Portal. The sample timetables below give you a flavour of how your daughter will spend her school day at The Study.
Start and Finish Times
At Wilberforce House girls can arrive from 08:10 and will be supervised in the hall until 08:20, when classrooms open. Registration is taken promptly at 08:30.  Reception and Year 1 finish at 15:15, Year 2 and Year 3 finish at 15:30.
At Spencer House gates open at 08:00, classrooms open at 08:20 and registration is taken promptly at 08:30. The school day finishes at 15:30.
We offer Breakfast Club from Monday through to Friday and After-School Care from Monday through to Thursday as well as a variety of before and after school clubs.
Find out more about wraparound care Find out more about clubs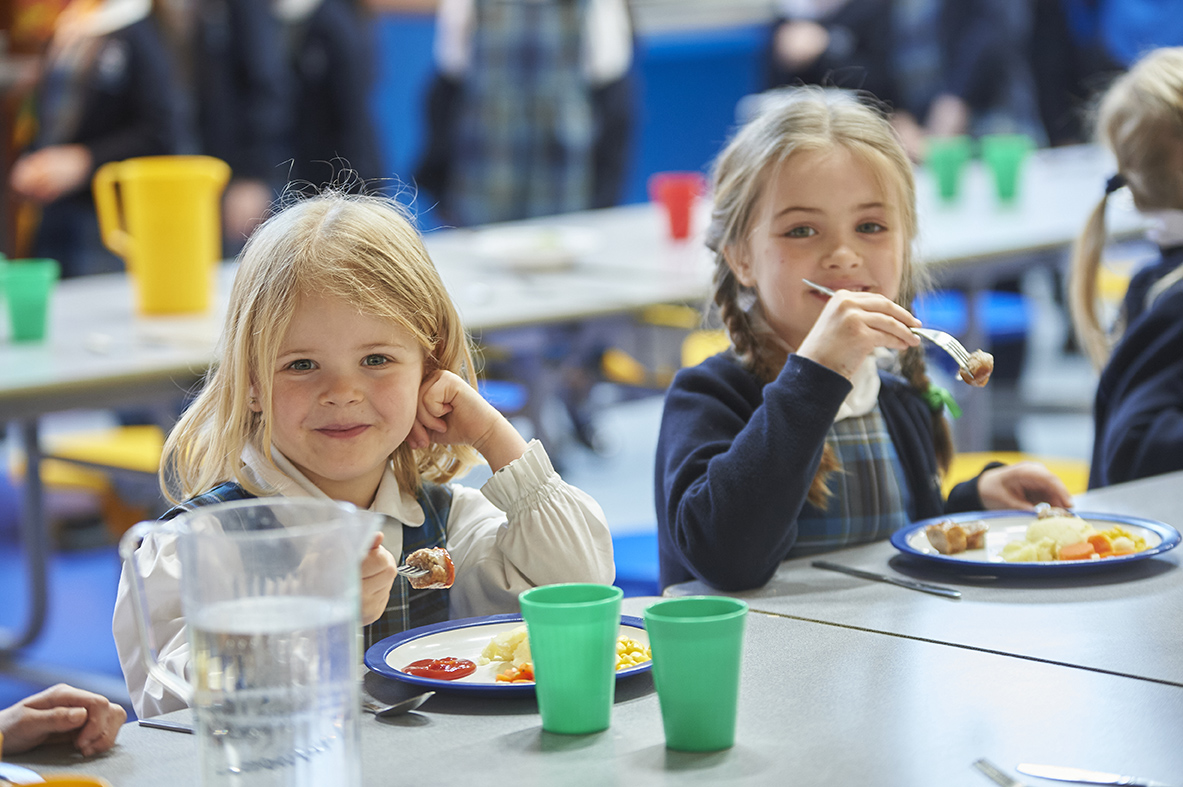 School Meals
The girls enjoy a daily morning snack and a delicious selection of hot, home-cooked meals, along with a fresh salad bar at lunch.
Our school meals are freshly prepared each day by Head Chef Rohan and his team from Harrison Catering. Our priority is to ensure girls are offered nutritious and balanced food that they'll eat and enjoy, to sustain them throughout the day.
Menus are regularly reviewed by the school, in collaboration with Harrison's nutritionist, and the girls have input into developing the menus via School Council meetings.
We can accommodate specific dietary requirements, allergies and faith-led dietary restrictions. Rohan is happy to speak directly wth parents should they wish to discuss a specific requirement and how we can accommodate this.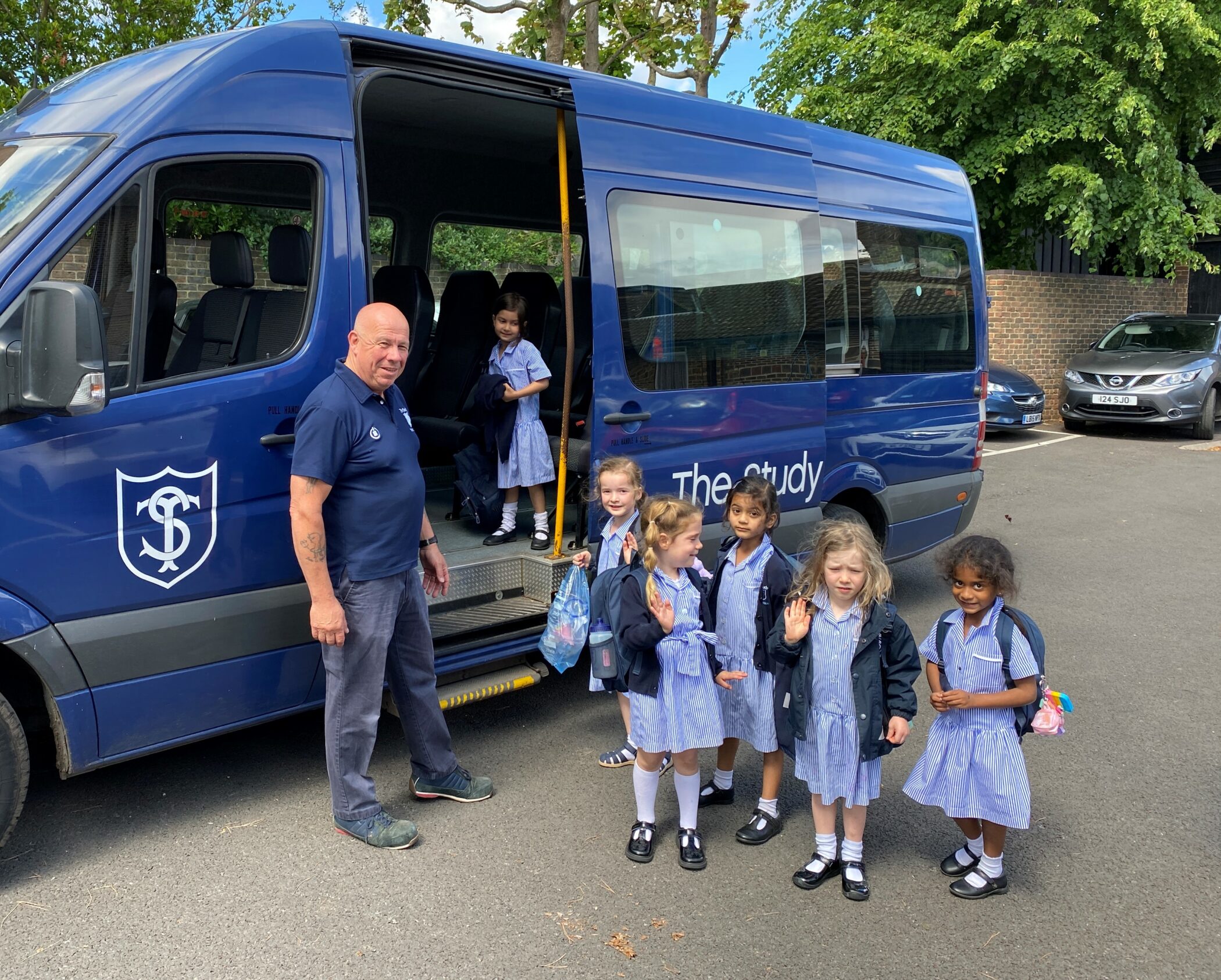 The shuttle bus
Our two school minibuses, Mini and Mags, shuttle the girls across the Common between our two sites each day.
The free shuttle service operates in the mornings, from Spencer House to Wilberforce House, and in the afternoons, bringing Wilberforce House girls to Spencer House for pick-up.
There are two early morning shuttle runs from Spencer House to Wilberforce House, leaving promptly at 08:10.
The afternoon shuttle for Reception and Year 1 arrives at Spencer House at approximately 15:20.
"When I first came to The Study in Reception I was really nervous, but the teachers immediately made me feel safe and happy. Now I couldn't think of going to a school anywhere else. I love The Study!"

Arabelle, Year 6 pupil
"I like The Study not only because the girls are nice, but because the cooks put so much effort in!"

Yvette, Year 6 pupil