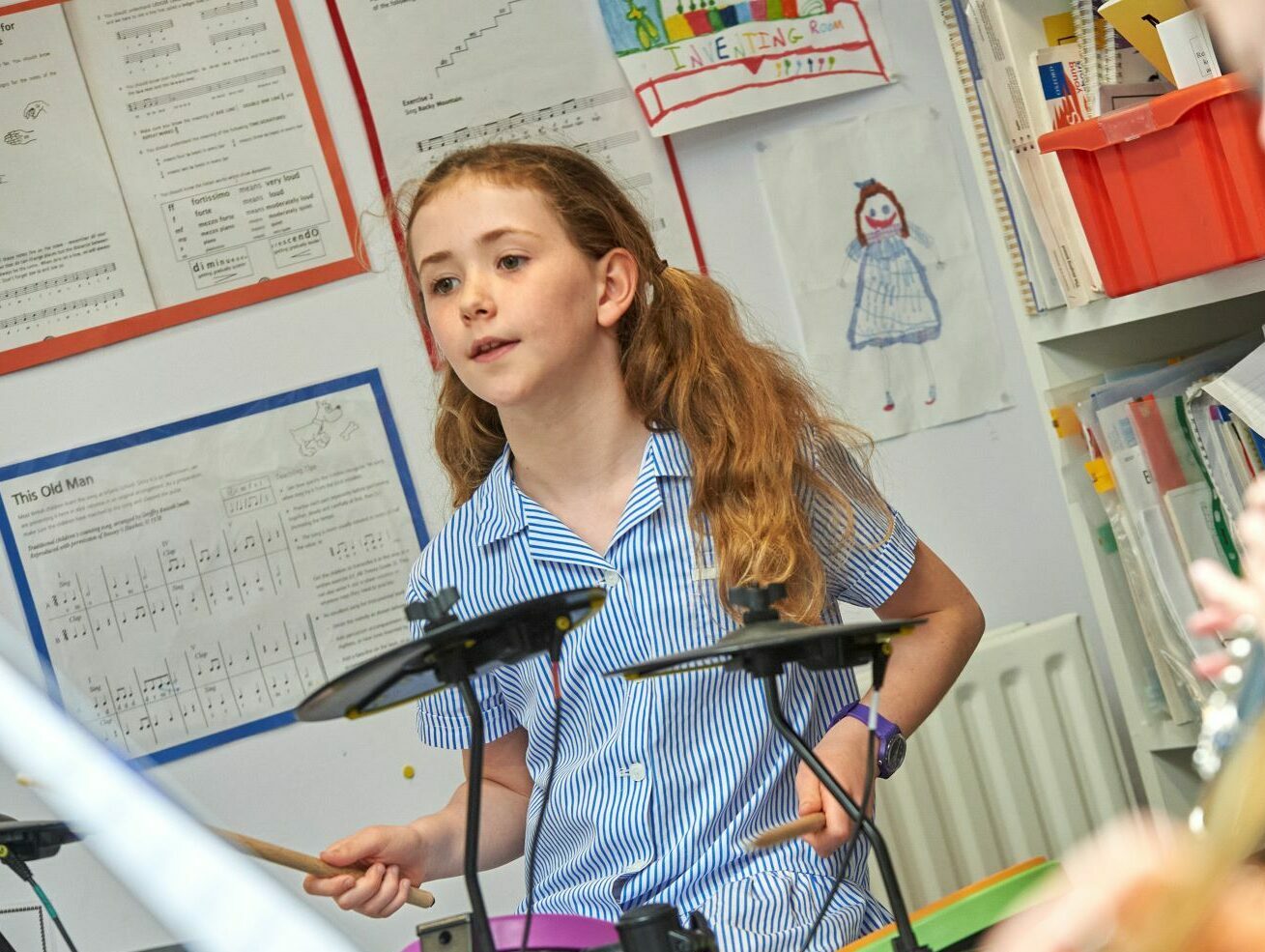 Co-curricular clubs
From Year 1 onwards we offer a wide range of clubs, and we encourage all pupils to take part in these activities as we recognise their role in building confidence, self esteem and a growth mindset.
The clubs on offer have been carefully selected to suit pupils across all year groups and designed to appeal to all interests and abilities – there's something for everyone.
For girls who like to be active we have netball, dance, athletics and gymnastics clubs. For girls who are interested in something more creative we have chess, history of art and coding clubs. And for girls with a musical interest there's choir, orchestra and a number of musical ensembles.
Clubs are offered before the school day starts, during lunchtime and after school.
View a full list of clubs on offer at The Study
A typical term's co-curricular club offering might include:
Acro dance
Athletics
Chess
Coding
Cookery
Creative dance
Drama
Fencing
Football
Gymnastics
History of art
Inamojo™ wellbeing program for children
Latin
Little makers craft
Multi sports
Musical theatre
Recorder
Sewing
STEAM
Touch typing
Yoga and wellbeing for children
A work of art (creative activities inspired by famous artists)
Musical ensembles, include:
Sassy Brassy
Jazz Club
Vanessa's Violins
Wowza Woodwinds
Suzuki Cellos
The full club timetable and online bookings for clubs is available for current parents on our parent portal, My School Portal.
"Other parents often ask how my daughter got into fencing, given we're not fencers ourselves and she is competing in the British Youth Championships. I always say she picked it up at a school club, and they're simply amazed that there was such a choice."

Past Parent
"All the extra-curricular clubs are fantastic because they extend your mind outside of the classroom"

Eliza, Year 5 pupil
"STEAM club is one of the unique clubs we do in that helps future generations of women get closer to technology. It's great fun, too"

Seohyun, Year 5 pupil
34
different extra-curricular activities in the last year
42
trips and outings each year, for children from Reception to Year 6
21
visits from inspirational guests, to enrich our children's learning experience
Trips & Residentials
Hardly a week goes by at The Study without a school trip. Our trips are carefully selected so girls are learning new facts and skills to help them gain a deeper understanding of their academic subjects in an interactive way.
Trips to farms and wildlife centres underscore scientific learning, outings to art galleries enrich cultural understanding and unforgettable choir trips give the girls a chance to sing at world renowned venues such as York Minster, The Royal Albert Hall and the Menin Gate.
Local sites aren't forgotten either, from exploring Wimbledon Common to trips to the All England Lawn Tennis Club, we offer a rich and diverse programme each year for all age groups.
Girls at Spencer House also have the opportunity to go on a residential trip each year. These trips equip girls with multiple transferable skills, promote teamwork and enhance independence. Recent residentials have included France, Weymouth, North Yorkshire and the Isle of Wight.
"I love going to school on the Common and learning about our local area. It was so interesting to visit the Wimbledon Common Rangers and learn about how they look after and protect the green space around us."

Year 3 pupil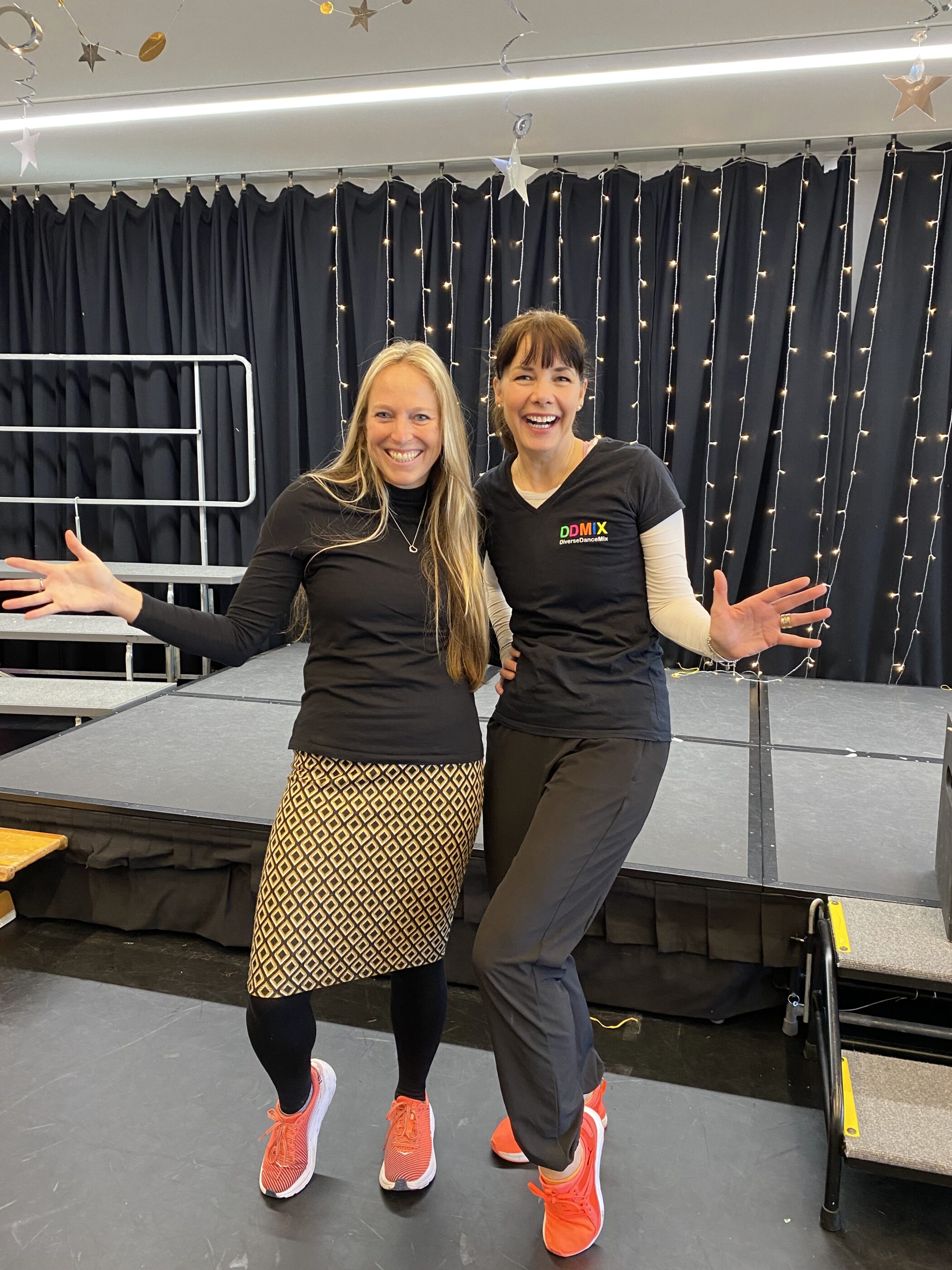 Inspirational visits
We also love to open up our school to visitors, from best-selling children's book authors and Shakespearian theatre workshops to groups who reenact the Roman Empire and renowned practising artists.
Darcey Bussell OBE, Wimbledon resident and friend of The Study, recently visited to deliver a wellbeing dance workshop with the girls. The wealth and breadth of additional learning experiences these inspirational visits bring is remarkable.
Some of our outdoor learning opportunities, include:
The outdoor classroom
The ever-popular mud kitchen at Wilberforce House
The cedar pavilion, kindy donated to Spencer House by The Study Association
Forset School on the Common
Den building in Springfield Woods
Learning navigation skills with orienteering.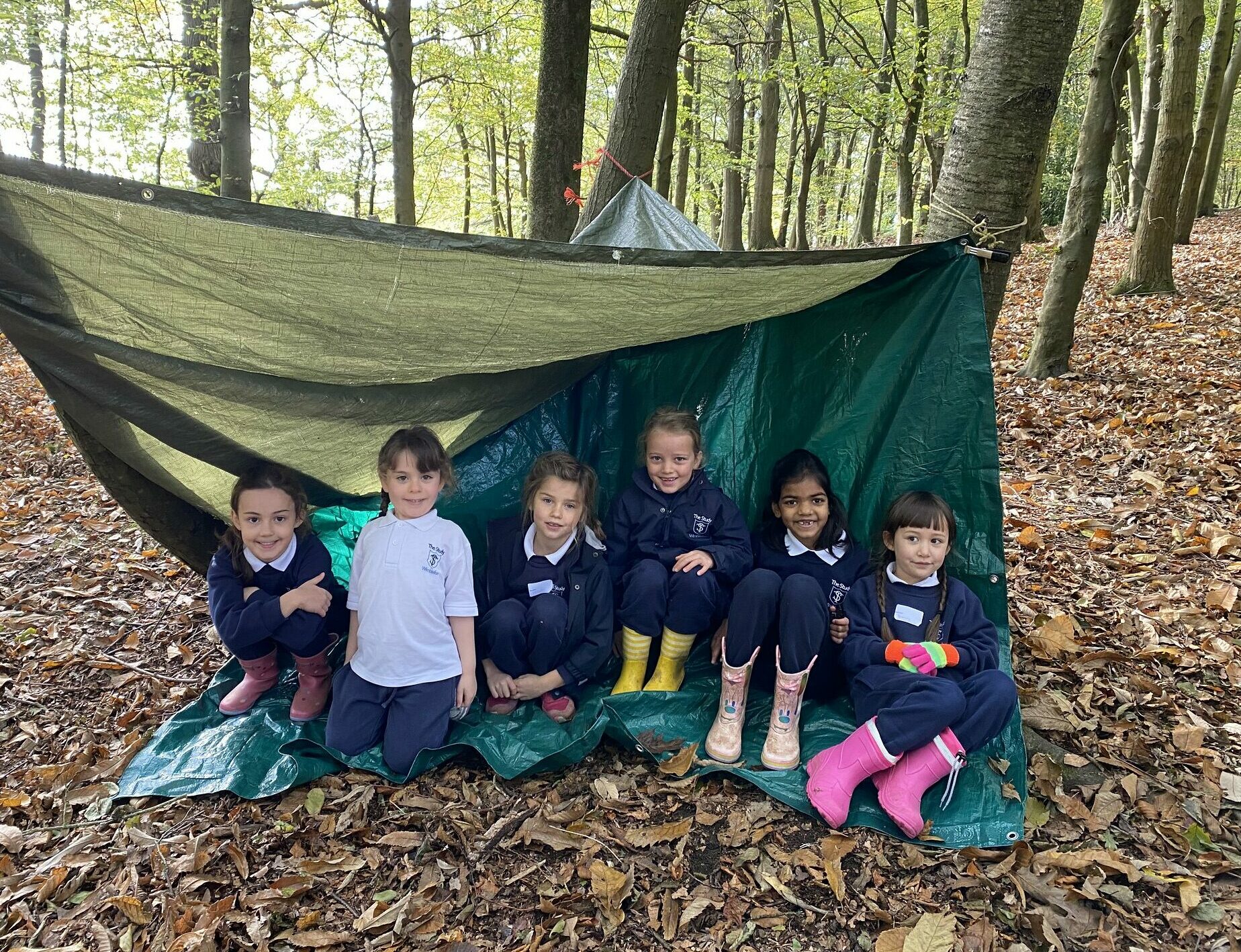 Outdoor learning
We are incredibly fortunate to be situated in an idyllic spot on Wimbledon Common, surrounded by acres of beautiful Common and woodlands that are bursting with nature. Access to outdoor space is vital for children's development and we offer regular opportunities to learn outside.
Read more
Some of our outdoor learning opportunities include:
The outdoor classroom
The ever-popular mud kitchen at Wilberforce House
The cedar pavilion, kindy donated to Spencer House by The Study Association
Forset School on the Common
Den building in Springfield Woods
Learning navigation skills with orienteering.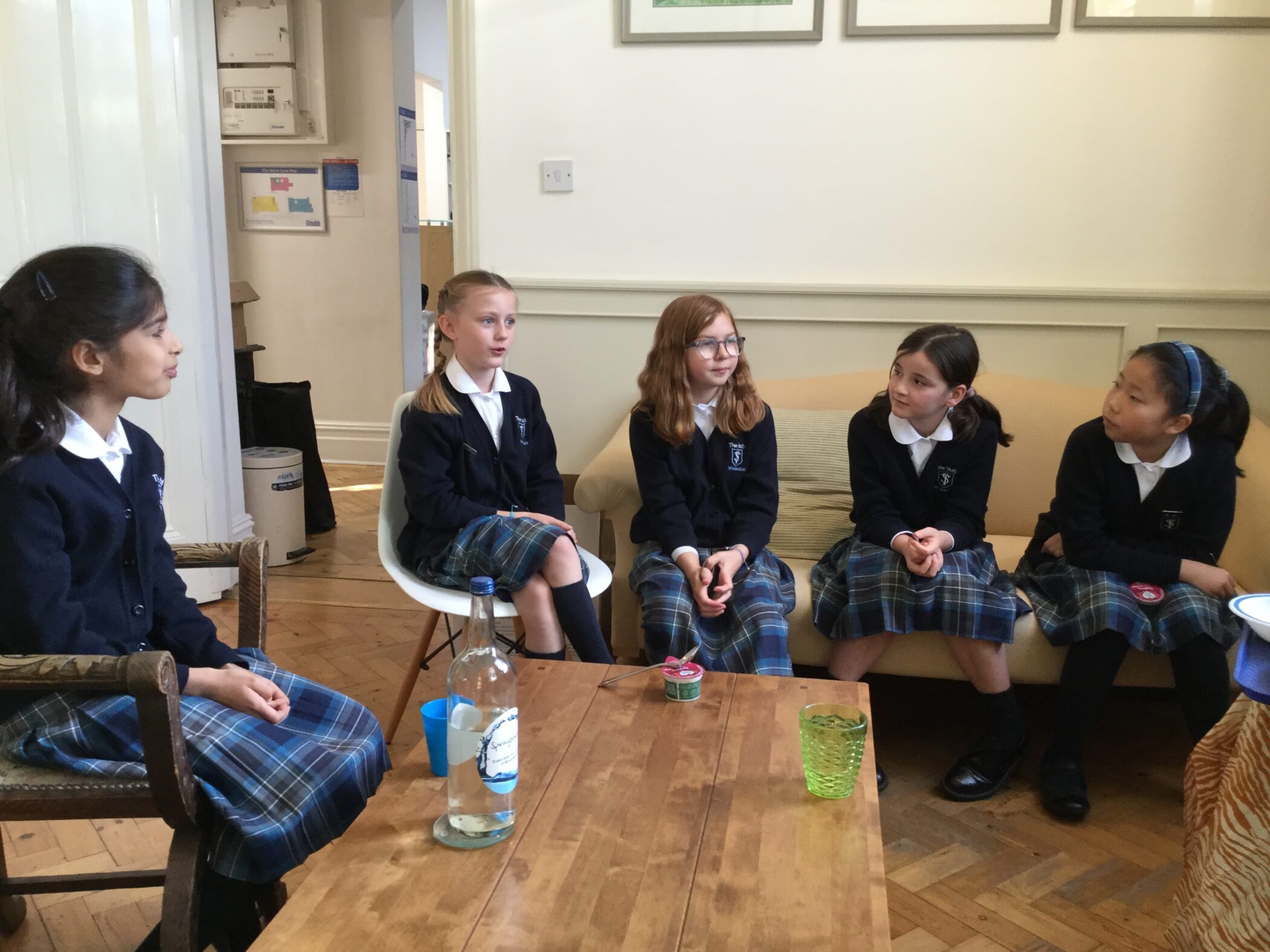 School Council
The Study's School Council provides the girls with an opportunity to feel part of the school's decision-making process and for them to have a chance to improve school life for everyone. The Council gives Study girls the confidence that they will be listened to, and that their ideas may be put into action.
Read more about our School Council
Each term, one member of each form is elected to be the class representative on the School Council. Meetings take place regularly with a member of staff at both Houses. At the meetings, reps discuss their class's ideas, concerns and suggestions in an open and informal way. After the meetings, reps report back to their class on the decisions made.
Recently the Study's School Council has provided ideas for the School Development Plan. They have made their own rules for the playground at both Houses and chosen new playground equipment.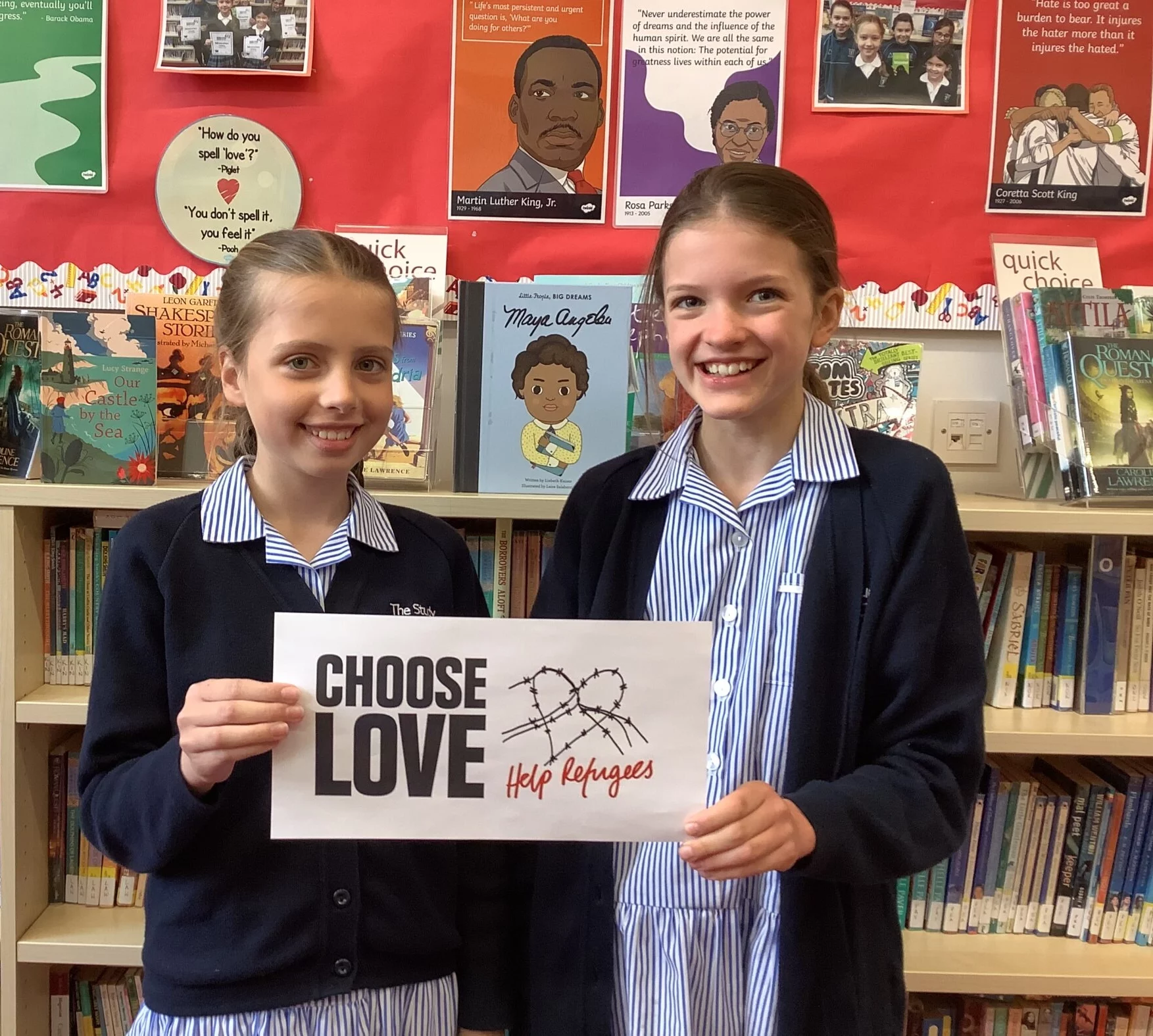 Supporting charities
Compassion is one of our four core school values and it's important to us that our girls develop empathy for others and stand up for the causes they believe in. To this end, we place importance on our support of charitable causes, and strive for a balance between small, local charities alongside national and international causes.
Each term, the school community selects a different charity to support. Representatives from the organisation are invited into assembly to talk to the girls about how their donation can help. The girls then embark on many fundraising initiatives, from cake sales to sponsored walks, to help raise money for the cause.