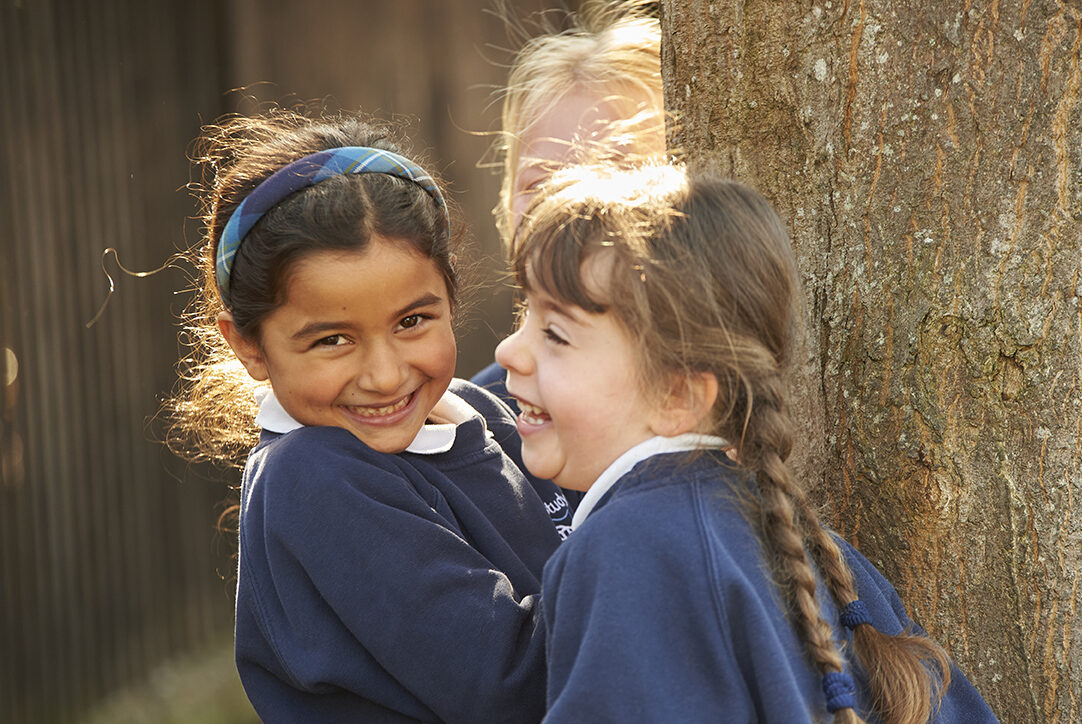 Our ethos
The Study has been educating and inspiring girls in Wimbledon Village since 1893. In that time, we've developed a strong sense of what we like to call Study spirit… who we are, what we stand for and what it means to be a Study girl.
Our ethos centres around positive attitudes and aspirations.
A well-established school, grounded in a long and successful history, we promote four core values – compassion, curiosity, creativity and courage – which encapsulate what it really means to be a Study girl.
We are creative and progressive, always nurturing and proud to be non selective. The Study strives for exciting opportunities and personal growth for every one of our girls.
"I felt my daughter would be allowed to be who she wanted to be, to suit her best, whilst still getting every possible opportunity."

Reception parent
"It's great to see that mental health and wellbeing is such a big focus, especially following the pandemic."

Year 2 parent
"Our non-selective approach means we get the range of abilities, talents and passions, and the girls learn to support each other."

Mr Baalham, Head of Spencer House
Our Aims
We aim to achieve more for our girls than just an excellent education, always striving to promote creativity and individuality, and help every Study girl become the very best she can be. Our core aims are to:
Provide a secure, happy and creative environment that will support a love of learning
Promote the school values of compassion, curiosity, creativity and courage in all that we do
Work as a united team to produce kind, well-rounded, confident girls
Offer outstanding wellbeing and pastoral support programmes
Embrace non-selective entry at Reception – we believe you can't assess potential in a three year old and it doesn't impact our fantastic leavers' list
Offer a house system that's central to school life, to promote the importance of teamwork, friendship, healthy competition, belonging and learning to fail, bringing the entire school together across the year groups
Stimulate our girls with a challenging and broad curriculum, brought to life with creative experiences and up-to-the-minute technology
Create opportunities for every pupil to build their confidence with our wide choice of co-curricular activities
Ensure each pupil gets the individual attention she deserves with our high staff to pupil ratio and learning opportunities tailored to individual needs
Work with our pupils to ensure every Study girl goes to a senior school that is the right for her
Make sure life at our school is fun and happy.
Our girls are
Kindness, empathy, friendship and inclusivity are what make The Study Prep tick. Compassion is a thread that runs through all we do, whether that be instilling in our girls the ever-growing need to be considerate towards our planet, teaching them social responsibility or helping them learn the irrefutable power of kindness and empathy. All of us at The Study strive to put others first, to support our peers, be inclusive, mindful and compassionate in our day-to-day lives.
Our aim at The Study is to nurture the spirit of curiosity every single day. We want our girls to ask questions, to challenge conventions and think critically, reflectively and creatively so they grow into independent problem solvers.
We support a stimulating learning environment where questioning is encouraged. This fosters curiosity every step of the way and keeps our pupils intrigued and excited to learn. As well as encouraging different approaches to problem solving we give our pupils space to stop and think, both to bring their own ideas to life.
We work hard to help our girls embrace their creativity every day, teaching them to use their imagination, to think independently and be inventive, and to always be prepared to take a leap of faith and try something new.
Creativity is woven through every aspect of school life, from the way we teach core academic subjects to our creative curriculum.
Our staff are focused on encouraging pupils to think for themselves and to embrace independent learning, and place a very real emphasis on nurturing creative talent.
We welcome new ideas and encourage everyone at The Study to show their creativity, while knowing it's ok to fail as we strive to learn.
Being courageous is so much more than just bravery. Girls at The Study learn the true meaning of courage on their journey with us – the power of having self belief, the confidence to respect different opinions and the strength that comes from expressing their own thoughts and feelings.
Our girls are passionate, purposeful and determined; they learn that anything is possible if you have the courage to speak up and be yourself.
"Conclusive proof that all-girls education from an early age can be simply brilliant. "

The Good Schools Guide